SEPTEMBER 2021
A variety of lunch discounts are offered throughout the year
Open seven days a week 11:30 AM - 3:00 PM
October Lunch Discounts
MILITARY DISCOUNT
$4.00 Off Lunch
* Valid for retired or active military personnel
* Must present a current military ID
* Not valid with other discounts, for groups, family members, previously booked functions or vegetarian rate
VIEW MICHIE TAVERN'S MENU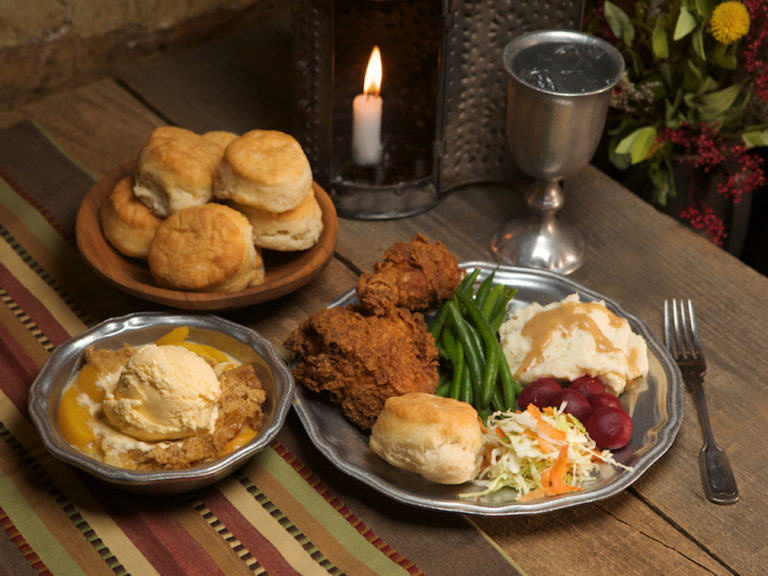 SEPTEMBER EAT EARLY OFFER
$2.00 Off Adult Lunch Monday – Friday
* Must present coupon
* Offer valid for 4 adults arriving by noon
* Not valid with other discounts, groups, previously booked functions or vegetarian rate
DOWNLOAD COUPON TO PRINT OR SHOW
PRESIDENTS' HOUSE DISCOUNT
VIEW MICHIE TAVERN'S MENU
Year-round Lunch Offer at Michie Tavern
Military Discount Everyday!
Missed Lunch or Need a Dinner Option
$4.00 Off Lunch
Valid for retired or active military personnel
* Must present a current military ID
* Not valid with other discounts, groups, family members, previously booked functions or our vegetarian rate
We offer curbside takeout
View more info
COVID-19 Response
To our loyal customers, potential customers and friends,
The health and safety of our patrons, staff and community are foremost on our minds. Attention to food safety, cleanliness and sanitation is always a top priority for our staff.
Safety Guidelines
– If for any reason you have not been vaccinated, please be respectful of your fellow patrons and our staff by continuing to wear your mask at all times inside any building at Michie Tavern.
– No one with a fever or symptoms of COVID-19, or known exposure to a COVID-19 case in the prior 14 days, is permitted inside the building
Open seven days a week 11:30 – 3:00